Health Benefits of a Remodel
As with most major endeavors there are also a large number of benefits to a remodel including benefits to your mental and physical health.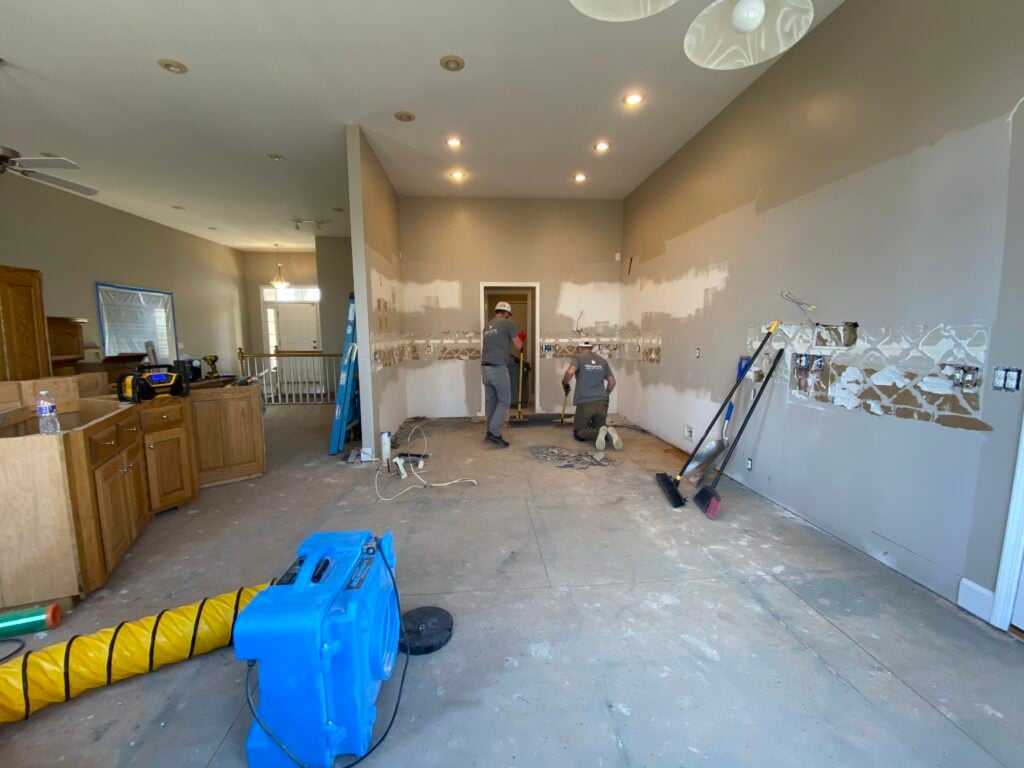 When considering a remodel, oftentimes feelings of dread and anxiety are some of the first emotions people experience, with good reason. The mess, disruption of everyday life, and duration of a project can all be very daunting and mentally exhausting. As with most major endeavors there are also a large number of benefits to a remodel including benefits to your mental and physical health.
Remodeling Can Improve The Air Quality In Your Home
Many older homes in the midwest have poor ventilation and circulation. Moisture rich environments like bathrooms often contain mold and mildew from years of use. These conditions can cause a number of ailments like allergic reactions, coughs, sore throats, watery eyes, runny nose and sinus complications.
Remodeling a bathroom can allow for the removal of moldy, mildewed areas and begin fresh with new materials and the best construction practices available. Bathroom exhaust fans can ventilate moisture rich air out of the house to help keep mold and mildew at bay.
Remodeling Can Help Reduce Physical Strain
When considering a remodel many times the concept of "aging in place" is a top priority. Safer bath options such as zero-entry shower systems, multiple grab bars and higher standing toilets can help considerably with physical limitations. Also moving Primary suites from the second level to the main level of a home can be a great way to reduce joint pain and inflammation.
Remodeling Can Improve Your Diet And Physical Health
A kitchen remodel allows the opportunity to create not only a new beautiful space, but also a serene, orderly space. A new, clean space can reinvigorate a passion for cooking healthy meals at home instead of eating out. Consistent sit down meals in a new kitchen help to establish healthy routines that will have a positive impact on dietary health.
Is there a room or basement not being utilized? These types of spaces make great areas for an at home gym or yoga studio. These are simple remodels that are easily done with new lighting, flooring and paint to create a space that encourages reaching fitness goals.
Remodeling Can Reduce Stress, Anxiety, And Depression
Remodeling offers a wide range of opportunities to reduce stress from clutter. Many new cabinets and closet systems offer a range of organizational tools that make sure that everything is in its place. Major remodel projects allow the ability to add newer more efficient sound deadening insulation to reduce outside noise from entering the home.
Replacing older doors and windows with new units, and adding windows can allow more sunlight into the home allowing for the body's natural production of vitamin d. This helps to curb symptoms of stress and depression.
Remodeling Can Enrich Your Social Health
A common reason people don't entertain family and friends more regularly is they don't believe their house can comfortably accommodate guests. Or because a dated kitchen/living area doesn't reflect you as a person. Remodeling your home to include guest quarters with a private bath or a simple kitchen, dining room, living room refresh can dramatically enrich your social life by giving you a space in which you're proud to entertain.