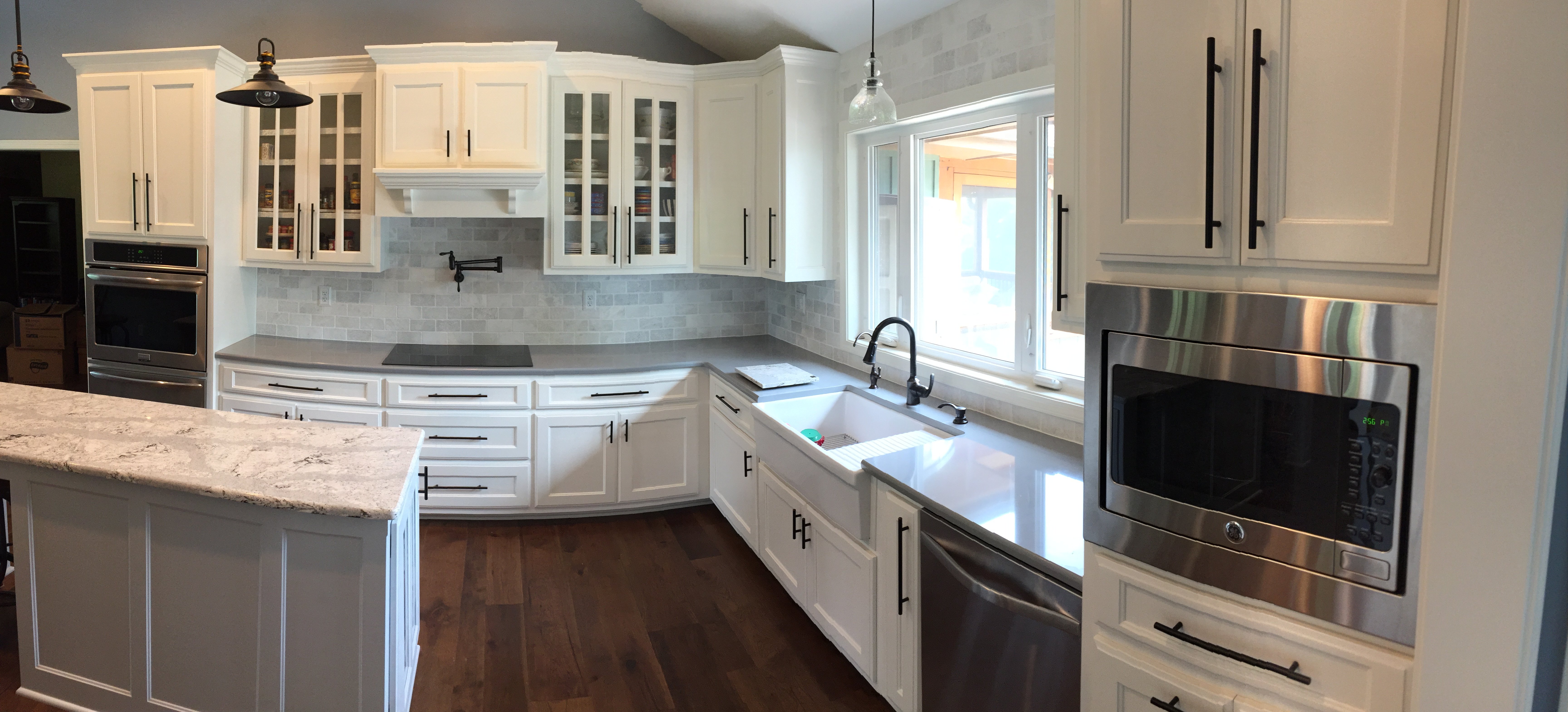 We loved having Van Cleave Construction come in and repair water damage on two floors of our home! They were friendly and prompt during the estimate process and they finished on budget and ahead of schedule! Now we are looking for other projects for them to work on, to increase both our enjoyment and value of the home.
Van Cleave Construction Remodeled our 1974 ranch house kitchen dining and living room three years ago. They ripped out walls, took out floor tiles, installed new tile floor, tile backsplash, wood floor, new front door, gas line for gas stove and much, much more. My multi-generational family loves how our home is now modern, clean and bright. Van Cleave Construction met our timeline and more than met our design ideas.
We had a whole house remodel done with total completion. We cannot express how great the experience was from the tear out to the finished product. Communication was never a problem and any concerns we had were addressed immediately. Our house now looks like a brand new home. If you are looking for a company who takes pride in their work Van Cleave Construction are the ones to call! Thank you Erich for helping us with design plans and organizing the whole project!
Van Cleave Construction added on to our deck with the utmost attention and professionalism. From the initial phone call until the job was done, everything was stellar. We called Mr. Van Cleave directly with an issue of a screw that worked itself loose… it was edited the very next day. Van Cleave Construction gets my vote, and referrals!